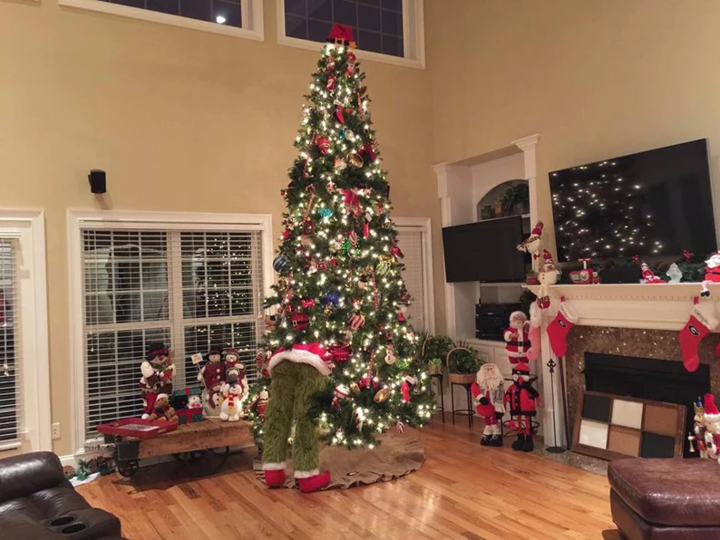 Get ready for Christmas NOW - It's never to early to get your order in- ONLY MAKING A LIMITED NUMBER - begins shipping on September 15st, it comes in a large box and weighs approximately 15lbs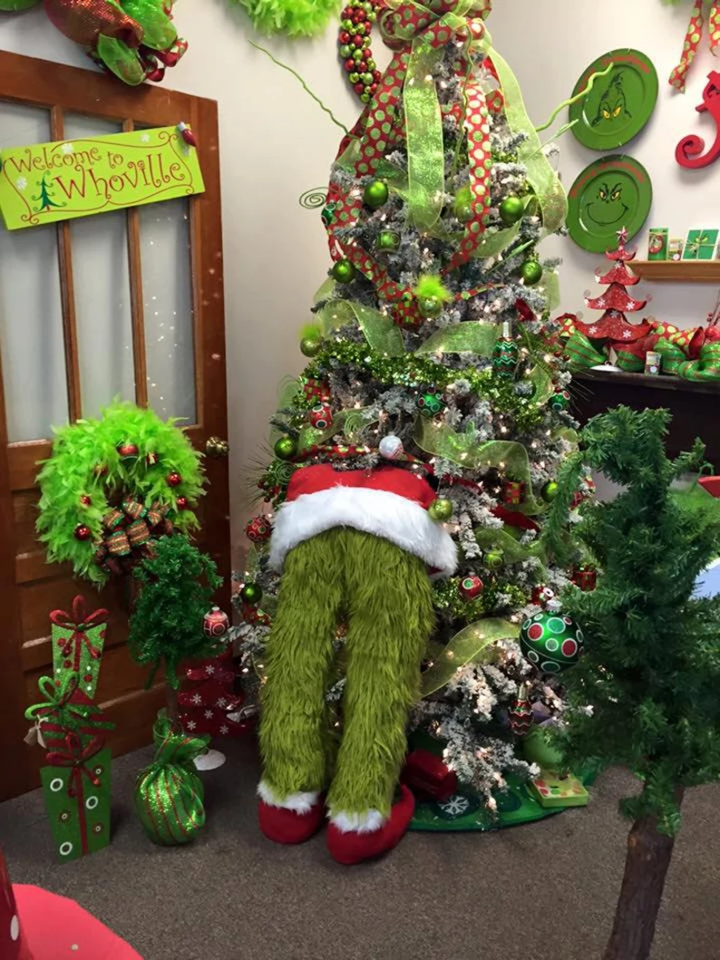 Whoooooo is that sneaking presents from under your tree and up the chimney?? Could it be???? The, the, the Christmas Grouch we all love?
This is a large, handmade Christmas Grouch half body made to look like he is bent over. He has a wooden frame with green furry legs and a red Santa jacket/shoes that are trimmed with white fur. Each one is handmade to assure you get a quality item that will last for years.
He will stand alone but looks great tucked into the front of your tree or fireplace. Please be sure to read my reviews. This is a very nice addition to your holiday decorations.
I will only make a very limited number of these due to the labor involved. Be sure to check Christmas Grouch items. I also make a smaller version of this item Thank you for looking.

Bend-over Grouch trees will also be available for sale