The perfect alternative to your traditional kiddie pool or sprinkler!
The splash pad isn't your standard baby pool. It's a 68" water park in your backyard! Hook it up to the hose and your yard will be the envy of the neighborhood. This kids sprinkler is overflowing with learning, fun and some quality bonding time for you and your toddlers. Complete with child-friendly features and a whopping 68", you and your kiddos can safely splash in the comfort of your own backyard. Great for those kiddos who aren't quite big enough to swim!
Not your Average Sprinkler.
The Splash Pad combines your children's favorite parts of sprinklers and kiddie pools. It's overflowing with learning, fun and some quality bonding time for you and your toddlers.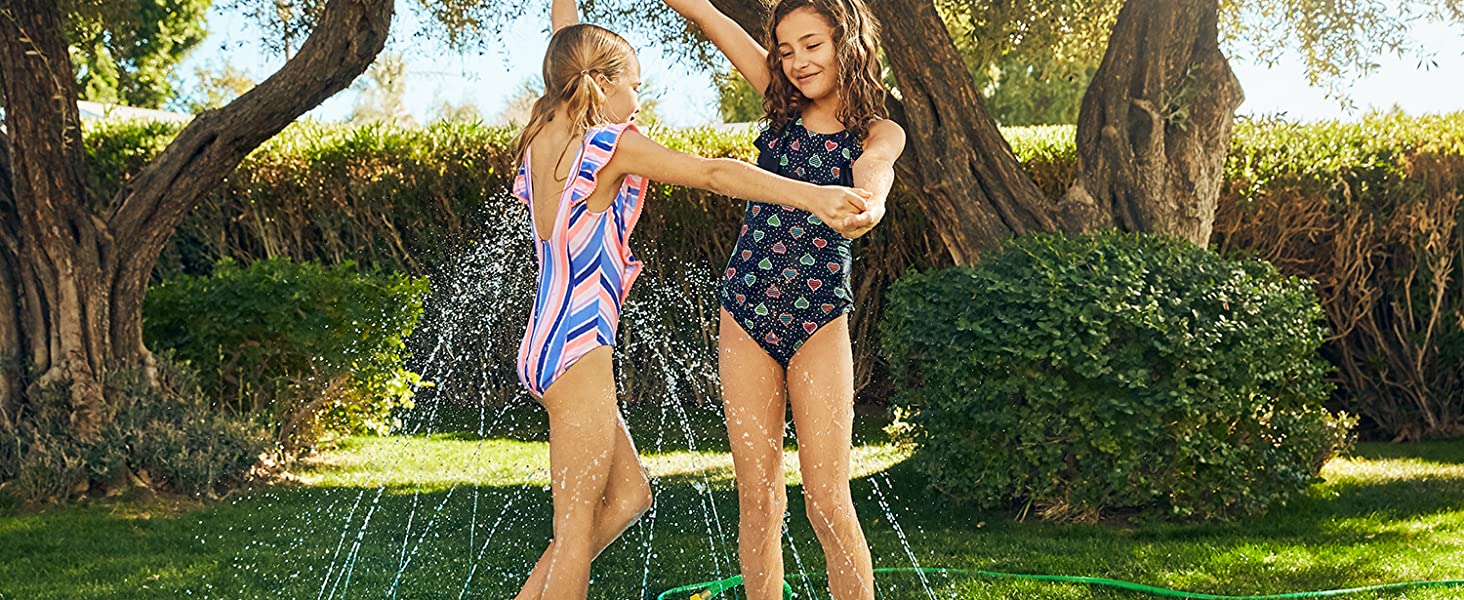 Designed by Parents, for Parents.
Let your kiddos get out of the house and play in the water! Not only will our Splash Pad entertain your kids for hours, but it's also the safest alternative to your traditional swimming pool
Thoughtfully Designed, Carefully Crafted.
Don't buy a cheaply made splash pad that will tear and leak! From extra thick plastic, to an o-ring for the hose attachment, your splash pad is thoughtfully designed and built to last.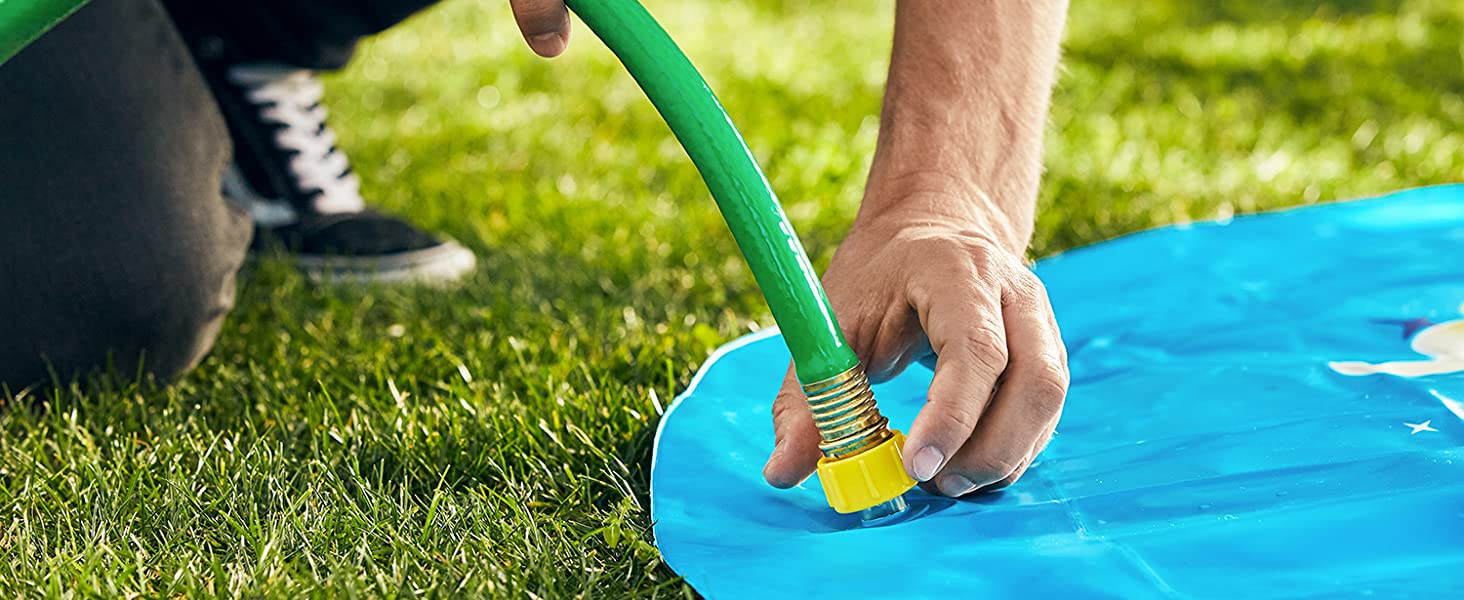 Spending time outside is the perfect getaway from all of todays technology. Get that quality time with the family and relief from the heat. Your kids will love the bonding over a good SLASH.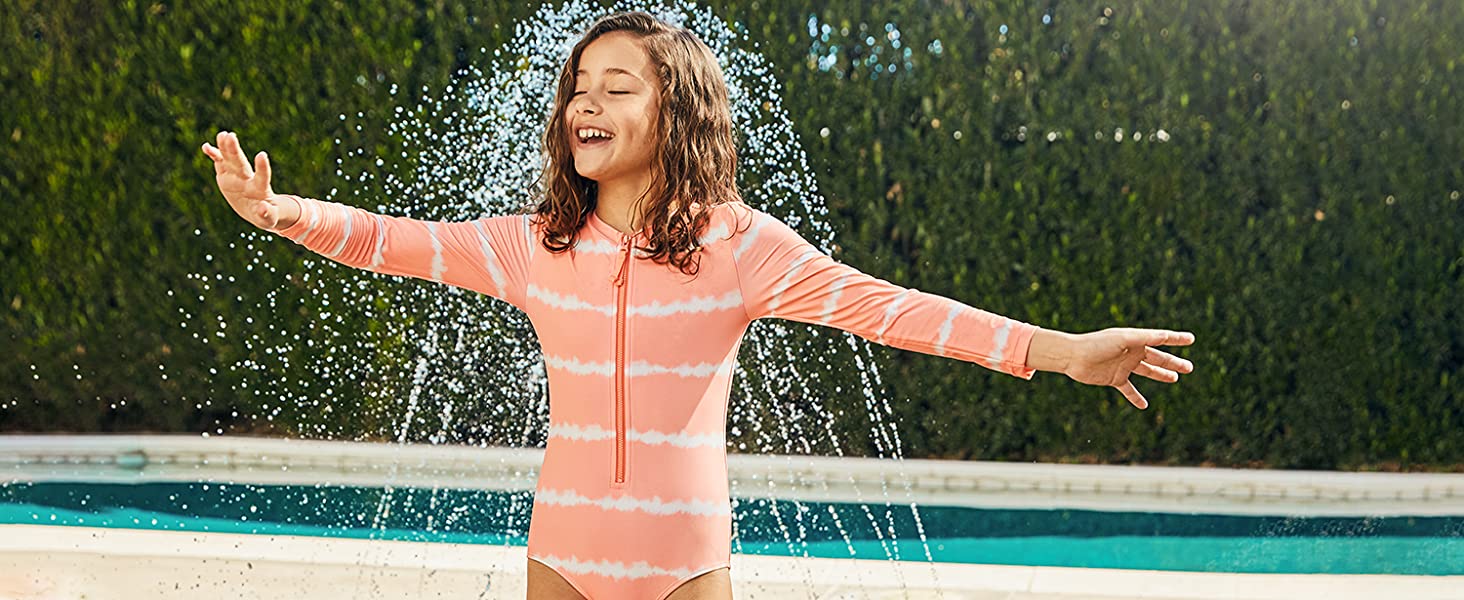 Get off the Couch and Play!
Tired of your kiddos crowding the TV? Turn your backyard into a waterpark! You'll be the hit of the neighborhood with this JUMBO 68" splash pad. They can lounge, splash and play, all within eyesight.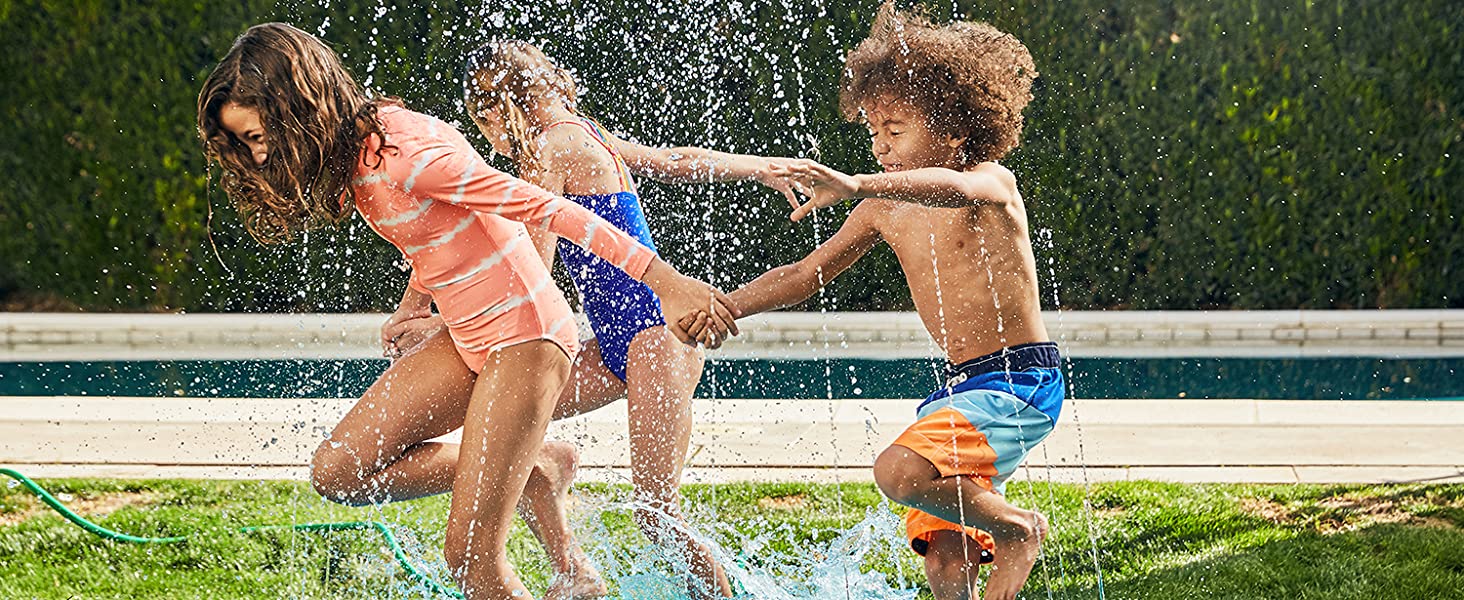 Awe your kids and neighbors with your giant 68" splash pad featuring 's very own custom sea creatures! Watch them play with turtles, jellyfish, starfish, clownfish and more!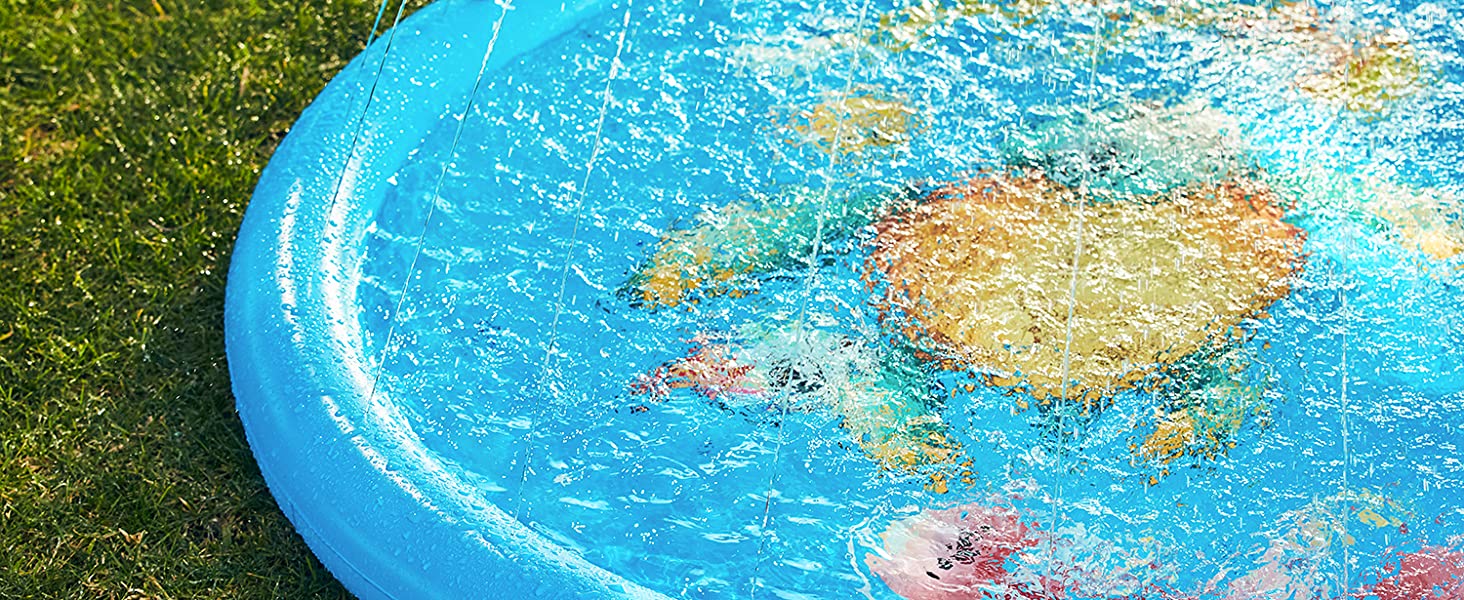 Have a Splash Pad Party - The inflatable splash pad water sprinkler toy for kids toddlers is a great alternative to your traditional swimming baby kids pool for kids. Our scientists combined the best parts of a kiddie pool, water slip n slide and water toys to make the most entertaining fountain spray pad for kids on the market!

Take a Dip in the Coolest of Kiddie Pools - Toddlers and Kids love playing outside, so why not give them a little relief from the heat? We promise that this is the best sprinkler for kids water pool toys for children 2 - 10 years old

Make a Splash into Safety - Your little one's safety while playing in the backyard yard outdoor summer toys is our top priority. With the large dog bath swimming pool, outdoor games and sprinkler for kids, we guarantee uncompromised quality with a splash pad that is both BPA and phthalate free.

Made by Parents for Parents - Any parent knows, kids love the summer, water toys. and outdoor swimming pools in the backyard. We also know that pools for kids come with their own set of dangers. With the splash pad, your kiddos can cool off without the hazards of your traditional swimming pools.