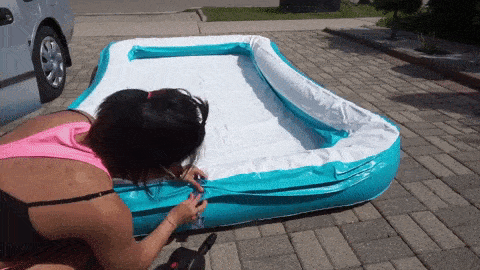 BEAT THE HEAT!
Designed with extra wide side walls for comfort and three air chambers that allow for maximum play room, each with a combo valve, make inflation and deflation a breeze. Join your little ones for some refreshing fun in the water.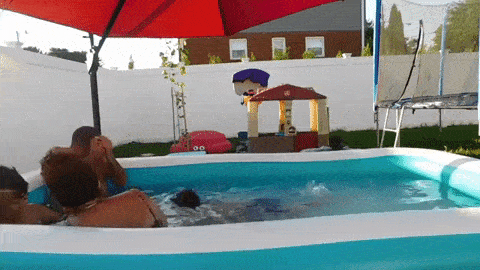 FROM BACKYARD TO WATER PARK
Inflatable backyard Pool - 120" x 72" x 22"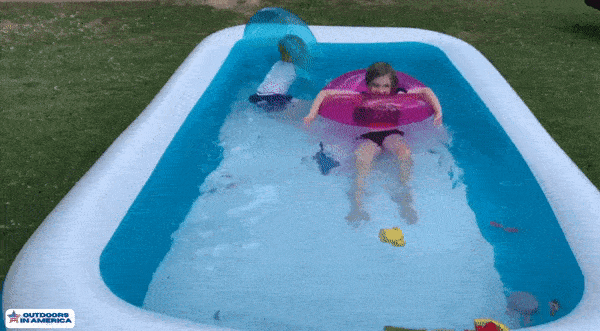 FEATURES 
Backyard Pool: Recommended age is 3 years and up. Features 3 wall rings with double valve intake and a free flow exhaust valve. Inflated size of 120" x 72" x 22".
Set-up & maitanance: Easy to wipe and clean thanks to it's high-strength hot carbon PVC material. Drain Valves at the bottom for fast put-away. 
3 Air chambers: Independent air flow for each wall ring + repair patch included. Free of harmful chemical components such as lead and BPA. 
Strong/Thick Design
+ NON-SLIP WEAR RESISTANT
Fast & Easy set-up
INFLATES IN 3 MINS
Large Capacity
320 GAL, 2 ADULTS (3-5 CHILDREN)
Specifications
Water Capacity: 320 gallons

Dimensions when inflated: 120 x 72 x 22 in

Weight 18 Lbs

Rectangular Pool: 120" x 72" x 22" Family Pool